Art & Media
" The art of Communication is the language of Leadership "
– James Humes –
The fields of Art & Media have a long living history that dates back to centuries. Time has had a significant role in deciding the fate of the subject fields with technology and the advancement in the latter resulting in information technology dealt in binary. Communication, one of the vital components in life have developed with time paving way for information to be exchanged using different mediums questioning the authenticity of the message sent across leaving perceptions at risk.
The rapid change has brought within reactions touching the lives of people positively and in reverse causing huge impact to the living standards of people. Innovations have been sighted to grow at a quick pace leaving no room for thinking for denial and the repercussions are in need of immediate solutions avoiding the chances of the future generations ending up at stake. To address the issues that have risen as a result of the change the world has undergone and still on the run, TIIKM has designated the focal research area for Art & Media with the motive of setting up that podium to have discussed the issues and possible solutions in preparing a fruitful tomorrow.
Conference in line with Art & Media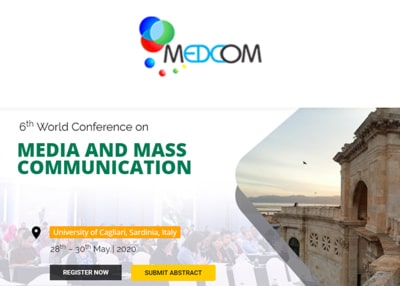 The 6th World Conference on Media and Mass Communication 2020
28th – 30th May in University of Cagliari, Sardinia, Italy
MEDCOM 2020 provides a great platform for academics, independent researchers, artists and activists to tap into the collective wisdom, to learn from subject matter experts, such as well-known academics, authors, and speakers, in the Media and Communication field while networking with other corporate practitioners to compare notes on best practices.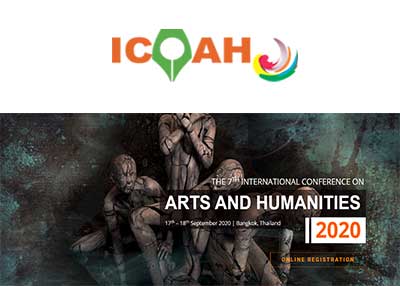 The 6th International Conference on Arts and Humanities 2019
17th-18th September 2020 in Bangkok, Thailand.
The 7th International Conference on Arts and Humanities 2020 (ICOAH 2020) is a platform for activities and initiatives that help to change the shape of global culture with the collaboration of academia, industry and policymakers. ICOAH 2020 is a multidisciplinary conference with a proven history of six years. The two-day conference will offer a remarkable opportunity for sharing research, developing your career making new contacts, networking and facilitating partnerships across national and international borders.