Health & Nutrition
" The greatest wealth is health "
– Virgil –
A healthy living is a very popular prayer among people as happiness depends on how fit a person is. The modern world with the development and advancements currently prevailing has led towards serious questions on the health aspect as toxic, pollution and artificiality has increased to a greater amount. Diseases of unknown identity have taken over the world by surprise and adequate medication are scarce in availability or the requirement shall be for research required to discover new medication.
Nutrition deficiency is a global phenomenon that has serious issues on the brink across different nations and a remedy is of paramount importance. Research plays a vital role in the health sector in particular as drugs and medications possess the tendency to be discovered quite often and is a sector that involves a great amount of risk. TIIKM Conferences on Health & Nutrition is specifically designed to cater to the need of a must need platform to discuss and convert the papers to practice concluding the gathering on a successful note.
Conference in line with Health & Nutrition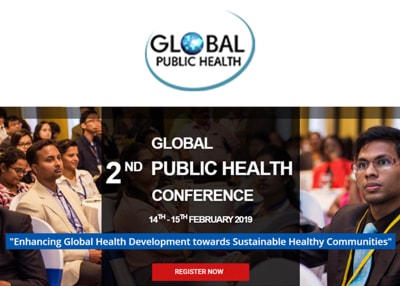 The 2 nd Global Public Health Conference 2019
14 – 15 February 2019 in Colombo, Sri Lanka
Today global public health issues have increased due to the services and products harmful to health and environment, travel and mass migration. For an example communicable diseases are increasingly spreading to both developed and developing countries. In this scenario the development of global public health is vital towards sustainable healthy communities.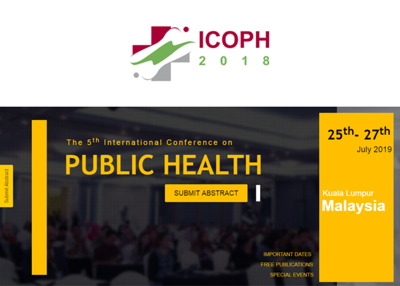 The 5th International Conference on Public Health 2019 (ICOPH 2019)
25th– 27th July 2019 in Kuala Lumpur, Malaysia
ICOPH 2019 will be an innovative and informative International Conference reflecting the direction of Public Health while offering a wide range of diversions to participants of all backgrounds.  Leading academicians, medical students, clinicians, public health professionals, health care specialists, health care workers, health economists, eminent researchers, scientists, health workers, policy makers, social workers and other related professionals are welcome to share their knowledge and experiences in the field of Public Health.