Meet your
Research Destiny
Your knowledge is
Rewarded

Meet your
Research Destiny
Your knowledge is
Rewarded
TIIKM PUBLISHING
TIIKM Publishing is a platform assisting scholars to get their valuable research work published and aspire their dreams as scholars with a solid research background. We serve the purpose of knowledge transfer dedicated to encourage interdisciplinary research, facilitating international networking and promoting academic research through quality and timely publications. Be a recognized expert in your field while contributing to the body of knowledge and advancing in your career.
GROWTH OF PUBLICATIONS IN TIIKM
---
" We assure, Quality & Timely Publications "
| | | | | | |
| --- | --- | --- | --- | --- | --- |
| Year | 2013 | 2014 | 2015 | 2016 | 2017 |
| Abstract Books | | 15 | 21 | 22 | 25 |
| Full Paper Proceeding Books | 02 | 05 | 08 | 11 | 16 |
| Affiliated Journals | 04 | 09 | 14 | 22 | 32 |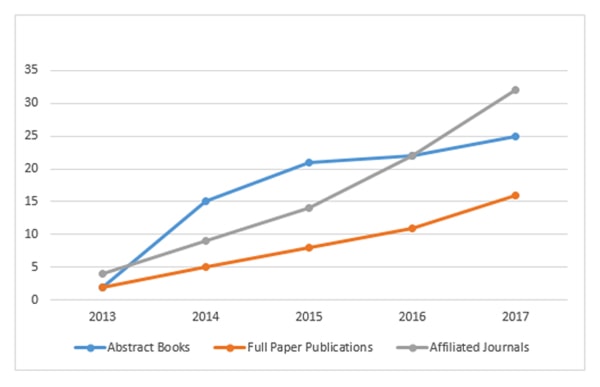 TIIKM Publications of Conference Proceedings, Conference Abstract Books and TIIKM Journals
Conference Proceedings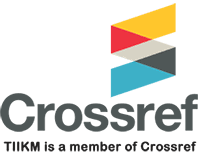 Full papers accepted through double blind review process will be published electronically with associated ISSN in the Conference Proceedings with a DOI Number (DOI prefix: 10.17501). Our proceedings are indexed with Crossref.
Indexing Support
Conference proceedings will be submitted to renowned indexes like Thomson Reuters, SCOPUS, CABI and Google Scholar for possible Indexing.
Abstract Books
TIIKM Publishing publishes accepted abstracts for the conferences in the conference abstract book with associated ISBN. We are uploading the digital copy to relevant conference websites as well.
Professional guidance
If you are going to publish your paper for the first time, you may witness many grey areas in the publication process. We are here to provide professional guidance for your publication related matters
Journals
We are working with internationally accredited journals and pave the path for presenters at our conferences to get their papers published in journals. Further TIIKM Publishing offer journals in different subject areas where you can get your full paper published
|  Quality Review Process
TIIKM publishing provides a quality double blind peer review process to all papers before publishing with conference proceedings and TIIKM journals. Academics with proven track records in the academia and publications serve as editors and reviewers for TIIKM journals. Further we ensure quality review process through editorial boards of affiliated journals as well. Review comments will empower you to compile an academically sound manuscript.
|  Timely Updates
Authors submitting papers will be promptly notified upon receipt of papers. Review comments will be communicated in an ongoing basis as and when we receive feedback from reviewers for your paper. Deadline for revised papers will also be notified along with comments.
|  Professional Editing and DOI Submission
Once your revised copy is edited by our professional editing service and ready for DOI submission your confirmation will be requested. Upon activation of DOI links you will be again notified so that you can view your paper online. Your paper will gain online reach through DOI number.
|  Personalized Query Handling
We provide all relevant information on publication through our corporate website as well as through our conference website. However we are here to clear your doubts or provide you extra explanations on publication. Feel free to contact us and receive answers to your own query.
TIIKM Publications of Conference Proceedings, Conference Abstract Books and TIIKM Journals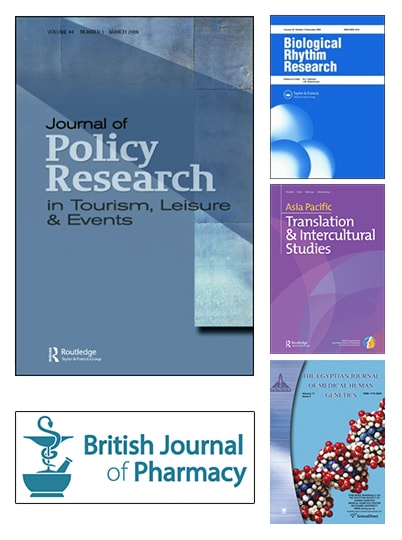 Researchers and Authors
TIIKM Publishing is the ideal platform for researchers and authors who intends to showcase and disseminate their academic expertise. We are committed to providing the best possible service to all your publication needs. We facilitate the publishing of your research paper in TIIKM Journals, Affiliated Conference Journals, TIIKM Conference Proceedings and Conference Abstract Books.
You can discover more details on publication options, submission process and guidelines by visiting respective conference websites. See publication pages of conference websites to know more.
Readers
TIIKM Publishing is dedicated to bridge the knowledge gap through quality publications. We address the knowledge thirst of multiple reader communities. You may be student in search of facts for your literature review, a lecturer who find facts for the next lecture, a policy maker or an industrialist; you all are welcome to access our publications.
Libraries
We invite libraries worldwide to list TIIKM Conference Proceedings and TIIKM Journals in their digital archives. Through this proceedings will be available online on renowned digital archives. Further, Open Journal System of TIIKM is an open access source where any library can access and gain knowledge.
Editors and Reviewers
Editors and Reviewers (or scholars who wish to act as potential editors and reviewers) can find an array of opportunities on how to survive in editorial and reviewing roles and excel in academic and research expertise while serving for  TIIKM Editorial and Reviewing panels.
The double blind peer review process is a pivotal component in academic publication process. TIIKM Publishing value and recognize the work done by peer reviewers who provide an enormous service to achieve publication quality and excellence.
Come, explore
the Publication opportunities with us
To know more about
publication opportunities
To be a part of reviewing panel….
To be partners
Contact us at
[email protected]