APJ Abdul Kalam Memorial Excellence Award 2018
---
" The Best Corporate Research Company of the Year 2018 "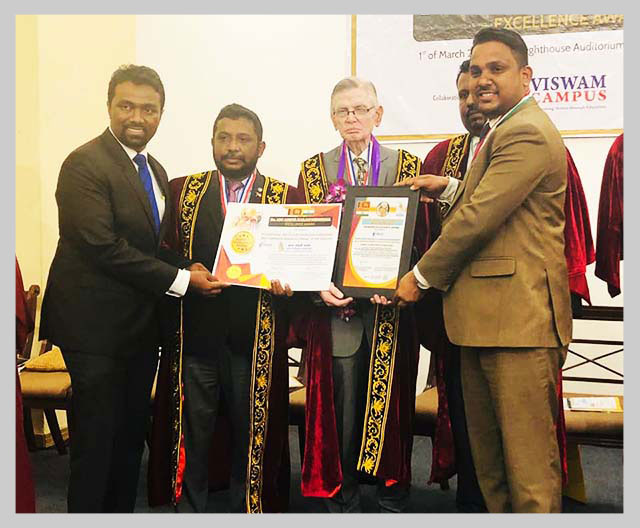 The International Institute of Knowledge Management (TIIKM) was awarded "The Best Corporate Research Company of the Year 2018" at the APJ Abdul Kalam Memorial Excellence Award 2018 held on 01st of March 2019 at The Lighthouse Auditorium of the Lakshman Kadirgamar Institute of International Relations and Strategic Studies, Colombo 7 Sri Lanka.
This prestigious award is being conferred to the organization that has contributed to the society and nation with their distinguished services and outstanding achievements.
About TIIKM
The International Institute of Knowledge Management (TIIKM) is an entity that facilitates the purpose of knowledge transfer by constructing the career of the research fraternity, empowering decision making in the corporate sector and promoting on quality decisions for policy makers through academic Conferences. A vision of transforming the Asian research culture to betterment is made possible in TIIKM Conferences by setting novel standards for better people engagement, promoting international exchange through research and bridging study to industry. Researches serve as the fundamental component for the development of ideas and concepts leading towards the emergence of innovations that result in a deviation from what was traditionally executed and practiced. TIIKM creates that platform to address the need of researchers to showcase their work to the outside world and contribute towards constructing a meaningful future.
Serving in the sphere of Research Conferences promoting towards the academic industry cohesiveness, TIIKM Conferences operate under seven main areas on research focus. The prime objective in organizing Conferences under these selected research areas is as a means of addressing the issues that are industry specific and global phenomenon that obstructs the march towards a sustainable future for all beings. In the pursuit of organizing International Conferences maintaining optimum standard, TIIKM functions in constructing the careers of the research fraternity, the corporate world and assisting towards the implementation of evidence-based policies thus revolutionizing the Asian research culture to betterment.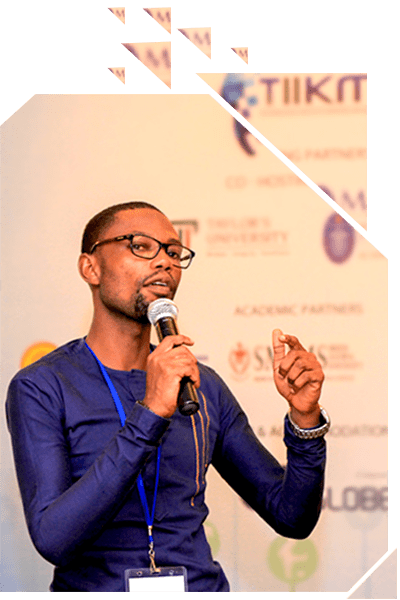 Offer a variety of
valuable options for
researchers and authors to
get the their
research efforts published in
world reputed
Journals with good indexes.
The success story of the journey of a researcher comes to light with publishing in prestigious modes of publications. TIIKM Publications have always lived upto the satisfaction of the researchers in demonstrating quality and timely publishing undertaken by a team of dedicated individuals possessing the right tools of expertise that produces supreme mediums in the form of the Book of Abstracts, Conference Proceedings and Internationally peer-reviewed Journals indexed in some of the world renowned sources to publish research work.
Dr. Eleanor Milne
Published on Jul 3, 2017
Dr. Eleanor Milne of University of Leicester, UK deliverd her keynote speech at the International Conference on Climate Change 2017 (ICCC 2017) which was held on February 16th and 17th, 2017 in Colombo, Sri Lanka.
Mr. Rohana Subasinghe
Published on Sep 11, 2017