Management Studies
" Management is, above all, a practice where art, science, and craft meet "
― Henry Mintzberg –
The concept of management is a long standing piece that has constantly being evolving with time to appear more appealing to the beneficiaries. Business is an associate member of this sector when inputs are considered to be resources arising the question of how well resources are managed when living with the reality of the former being scarce in availability. Effectiveness and Efficiency are popular terms in Management Studies as they direct you to doing the right thing and doing them right. Management in the form could be human resources, tangible and intangible resources, and intelligence.
Management Studies have sealed their place in the world today as their presence is known in all fields irrespective of the originality of the subject matter. TIIKM Conferences are comprised of Conferences relating to Management Studies in the areas of Supply Chain, Hospitality and Tourism identifying the core concepts that require due addressing capturing global minds to rethink on the methods of operating to become more efficient thus reducing wastage.
Conference in line with Management Studies
The World Conference on Waste Management (WCWM 2019)
7 – 8 March 2019 in Colombo, Sri Lanka
The rising rate of the waste generation has become one of the major problem in the world. With the rapid population growth and urbanization, waste generation is expected to increase to about 2.2 billion tons by 2025. This has created serious health issues and equally serious environmental problems.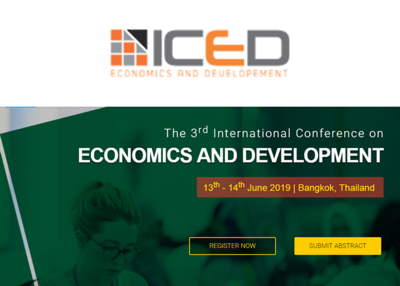 The 3rd International Conference on Economics and Development 2019
13th-14th June 2019 in Bangkok, Thailand
This year's Conference will bring together unique and international mix of experts like academic scientists, researchers and scholars to exchange & share their experience, knowledge on all aspects of Economics and development from all around the world.