Management Studies
" Management is, above all, a practice where art, science, and craft meet "
― Henry Mintzberg –
The concept of management is a long standing piece that has constantly being evolving with time to appear more appealing to the beneficiaries. Business is an associate member of this sector when inputs are considered to be resources arising the question of how well resources are managed when living with the reality of the former being scarce in availability. Effectiveness and Efficiency are popular terms in Management Studies as they direct you to doing the right thing and doing them right. Management in the form could be human resources, tangible and intangible resources, and intelligence.
Management Studies have sealed their place in the world today as their presence is known in all fields irrespective of the originality of the subject matter. TIIKM Conferences are comprised of Conferences relating to Management Studies in the areas of Supply Chain, Hospitality and Tourism identifying the core concepts that require due addressing capturing global minds to rethink on the methods of operating to become more efficient thus reducing wastage.
Conference in line with Management Studies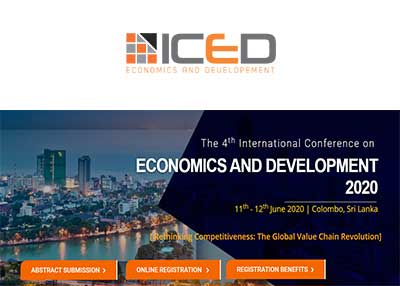 The 4th International Conference on Economics and Development 2020
03rd – 04th December 2020 in Colombo Sri Lanka
ICED 2020 is a platform for activities and initiatives that help the shape the world economy with the collaboration of academia, industry and policymakers across the globe. The two-day conference will provide much Networking Spaces and Career Development Opportunities for the participants. We invite participants from all over the world to join with ICED 2020 in Colombo Sri lanka.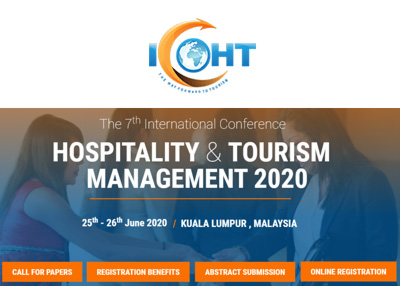 The 7th International Conference on Hospitality and Tourism Management 2020
25th – 26th June 2020 in Kuala Lumpur,Malaysia
This year we are focusing on learning from best practices around the world to find practical solutions for current and future challenges in the hospitality and tourism industry under the theme "Hospitality and Tourism 2030". This much sought-after, annual scholarly event is now ranked as a premier international forum for the presentation of new advances and research results in the fields of hospitality and tourism management.
The International Conference on Business, Commerce and Management Studies 2020
12th – 13th  March 2020 in Kuala Lumpur, Malaysia
TIIKM invites you to the International Conference on Business, Commerce and Management Studies (BIZCOM 2020) to be held from 12th – 13th  March 2020 in Kuala Lumpur, Malaysia.
This platform would like to welcome theoretical, applied and, empirical research in multidisciplinary areas of business, finance, marketing, management, accounting, MIS, public administration, economics, business law, business education, and related fields academicians, professors, students, and industry practitioners.