Social Sciences
" The social sciences have a critical contribution to make, in helping us understand, imagine, and craft a more sustainable future for all. "
-UNESCO-
In today's context, it is evident that the most complicated species on earth is humans who have the ability to think and act. This significant ability has paved way for decisions taken at own discretion creating numerous issues in the society. The decisions taken under such liberty conflicts with the interest of another thus making it near impossible to arrive at a reasonable conclusion that will benefit the larger crowd with minimum negative impacts derived from the final outcome. As the authoritative species on the planet, human beings always act upon self-interest that arises the question of how people live in peace and harmony with each other leading towards creating a pleasant environment.
TIIKM Conferences are designed to serve various aspects in the subject of Social Sciences with the prime objective of educating people of the problems that cause as a result in lack of knowledge on the conduct if to successfully lead a peaceful life in the society. The International Conference on Social Sciences (ICOSS) is the prime in the portal of Conferences designed under this branch of knowledge.
Conference in line with Social Sciences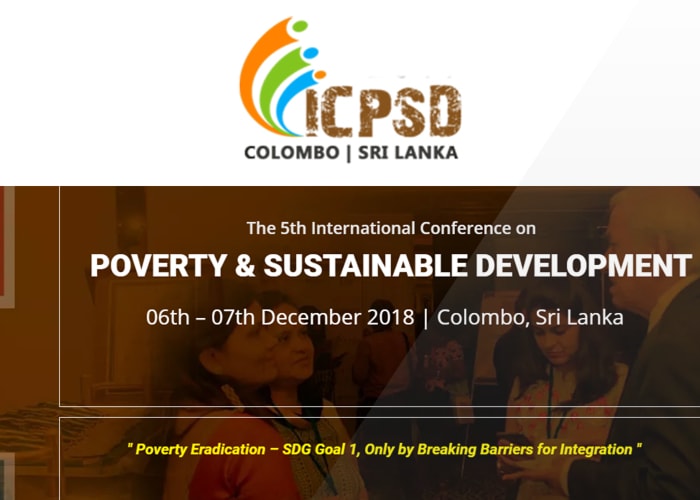 The 5th International Conference on Poverty and Sustainable Development
6 – 7 December 2018 in Colombo, Sri Lanka
This Poverty and sustainable development conference is believed to act as that platform which will serve as the bridge for knowledge transfer thus creating awareness among its stakeholders contributing to a guaranteed future witnessing sustainable development.